home
- Principal's Message
Prof. Dr. Abdus Salam Khan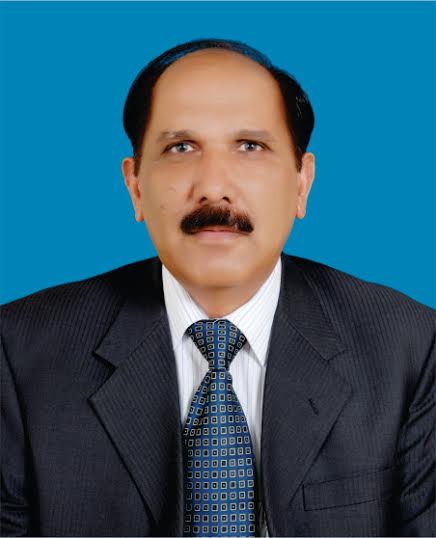 I am strongly committed for achieving excellence in promoting not only higher education but also initiating advanced research programs. As all of us already know, UAF has gained international recognition through its remarkable research in the field of agriculture. Hence, our prime goal is to continue the legacy of UAF by embracing the global standards of education, and subsequently implementing the guidelines and policies of UAF in its spirit. It is my strong urge that all the departments/institutes should cooperate with each other and play a vital role in ensuring the enhancement of quality education and research work in order to uplift this institution to the norms set by University of Agriculture, Faisalabad itself.
I am very confident that UAF Sub-Campus Burewala-Vehari will continue to strive for improvement in the quality of higher education and research work through technological advancements. In this regard, the worthy Vice Chancellor Prof. Dr. Iqrar Ahmad Khan (S.I.) is strongly committed to improving the overall quality standards at the university through his personal eagerness and scholarly guidance in facilitating the UAF Sub-Campus Burewala-Vehari. Dedicated and devoted efforts are being made to bring this Sub-Campus to the forefront. We will deliver quality and standard education to produce competitive and qualified young staff in all disciplines. This sub-campus undertakes fundamental applied research and development projects which are aimed at wealth creation in the long, medium and short-term. It also provides consultancy for agricultural growth in the region by capable faculty members. It can train about 500 local farmers per year through short term training whose prime focus is towards strengthening the agro-based industries, and to help eliminate poverty in the region. I am very optimistic that such initiatives will benefit farmers, owners of farmlands, agricultural enterprises, their shareholders, employees working in the areas covered by the rehabilitated centralized irrigation systems, and the producers who grow or intend to grow high value crops."
(Prof. (Retd.) Dr. Abdus Salam Khan is presently working as Principal/Project Director of UAF Sub-Campus Burewala-Vehari. He has worked as Dean Faculty of Agriculture and Chairman Department of Plant Breeding and Genetics, University of Agriculture, Faisalabad.